Photos of Leeds Canal Basin installation
Click any image to view full-screen in a lightbox
​​​​​​​

Using the large overhead video advertising screens to show

Drifting by the Leeds & Liverpool

 

in Leeds Station waiting hall.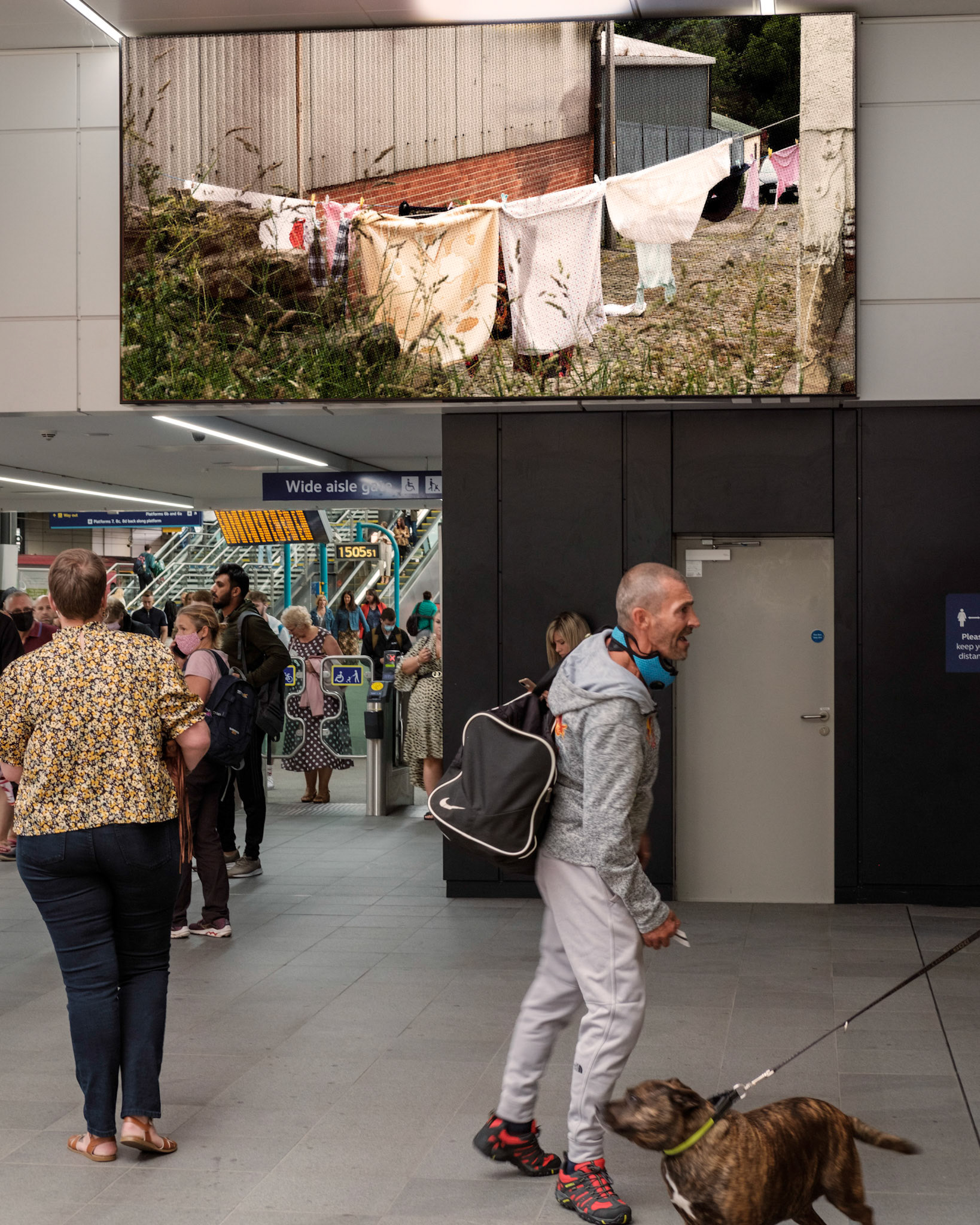 Poster board on a supermarket window, en route to the canal basin from the station.
Exhibition photo-poster asking viewers 'what will you see today?' and providing a QR code and website address to view the film.
Existing sign board overlaid with poster of exhibition photograph.
Seats customised with exhibition photo of nearby construction hoarding and a poster on floor as prop for a canal side artist's talk.
Mural created by local graffiti artist collective, based on image from film.
Poster for gymnasium on nearby wall temporarily replaced with photo-poster, making use of existing wall fittings.
Close up of a photo-poster on the walkway joining the Leeds & Liverpool Canal and the River Aire.
Transfer of image onto garage door leading to the dark arches off Leeds Canal Basin and under the train station. Formerly used for off-loading and storage of canal cargo.
Time to relax for a drink at the 'The Lock' - banners on crowd barriers are used to show diners to the website and film, providing a talking point.
Use of prominent space at hotel entrance sited on Leeds Canal Basin - the retaining walls and crane on the hotel's front are grade II listed.
Please leave feedback
in my visitor book and browse other viewers' comments.